Angels Hope Advisory Board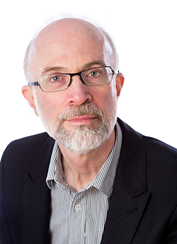 Dr Ian Wilson
Qualification: MBBS, FRANZCP, Certificate in Child and Adolescent Psychiatry
Employed: Dr Wilson has a private practice located in Hobart.
Experience: Dr Ian Wilson is a graduate of the University of Queensland, who has 20 years' experience in private practice (in Tasmania and Queensland) and has held senior positions in public sector mental health services. Dr Wilson completed his basic psychiatry training at hospitals in London, Adelaide, Hobart and Launceston from 1978 to 1986. Following attainment of the FRANZCP, Dr Wilson completed the two-year specialist Certificate in Child and Adolescent Psychiatry in 1986 and 1987.
From 1988 to 1997 Dr Wilson conducted a private psychiatry practice in Bathurst Street, Hobart, before returning to Queensland to take up public sector positions with Queensland Health. In 1991, Dr Wilson was one of the founders of the Tasmanian community-based entity, Tyenna, which provided supported accommodation (three group homes), for people with an intellectual disability and psychiatric disorder. He continued as the President until 1997, when Tyenna merged with Euphrasia to form Optia.
As a specialist Child and Adolescent psychiatrist, Dr Wilson has held positions as the Acting Director of the Barrett Adolescent Centre in Brisbane (1987) and Director of Queensland Health's Gold Coast Child and Youth Mental Health Service (1997 to 2000). From 2001 to 2003, Dr Wilson was Clinical Director of the Mental Health Service in Queensland Health's Central Queensland region, covering a large area extending to the Queensland/Northern Territory border. In 2002 he was appointed as a member of the Queensland Mental Health Tribunal for a three year term. From 2003 to 2011, Dr Wilson was in private practice in a specialist psychiatry practice in Brisbane. From 2011 to 2013 he was Community Psychiatrist with the Adult Community Mental Health Service, Tasmanian Department of Health and Human Services, based in Launceston.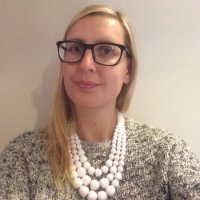 Michelle Gopold - Psychologist
Position: Manager/Clinical Psychologist
Qualification: Master of Clinical Psychology, Clinical Psychology
Bachelor of Arts (B.A.) (Psychology) (Honours), Clinical Psychology
Bachelor of social science (psychology), Media and Psychology

Experience: I have been working in the field of mental health for over 10 years. My specialist experience in personality disorders and trauma has led to an eclectic therapeutic style with a focus on psychodynamic approaches, functional contextualism, the impact of attachment on development and a keen interest in working from a relational perspective.
I have a passion for group work and have been involved in the development of several groups for adults, young people and carers. Some of these are the Wise Choice group program for borderline personality disorder and UR SPACE at headspace Western Melbourne.
I have provided several workshops on personality disorders and Acceptance and Commitment Therapy. Workforce development around setting up psychotherapy groups and supervision groups for specific mental health issues.
I thoroughly enjoy my newer voluntary supervision roles and working towards a change in attitudinal/ societal perspectives around bullying, harassment and abuse Anti-bullying awareness campaigns, clinical support and psychological services with Angels Hope'.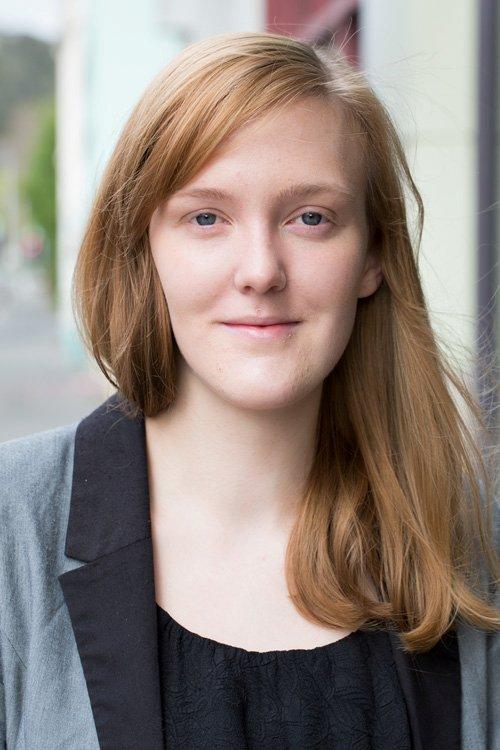 Jessica Leonard
Qualifications: Bachelor of Business, Accounting and Human Resource Management
Graduate Diploma of Chartered Accounting

Experience:
I have been working in accountancy for 6 years, including 2.5 years with the Tasmanian Audit Office. Specialising in audit has given me a strong insight into the financial compliance requirements charities are subject to. As well as bringing my accounting experience, I bring a strong will to help others. I hope to help Angels Hope raise awareness of mental health issues and give a voice to those who have lost theirs.
My interest in mental health issues was sparked during my role as a PASS tutor with the University of Tasmania. Here I saw first-hand the physical and emotional toll that stress can take on an individual. I undertook my Mental Health First Aid Certificate and adapted my approach to my role to include helping students manage their stress and have positive social interactions with one-another. The world is comprised of, and needs, all kinds of different types of people and personalities. I strive to one day see us all learn to accept and understand these differences so that we can lead fulfilling happy lives.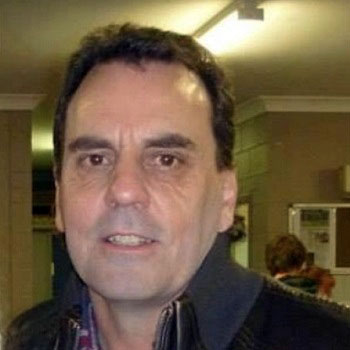 Reuben Cunningham
Reuben and his immediate family saw first hand the devastating effects on a young person's psychological and physical well-being.
Reuben, as an individual, decided that nationally something needed to be done to get awareness about the horrific number of suicides that are directly related to, or have some form of bullying involvement. This also includes mental health conditions because of bullying.
His main aim in forming this charity was to save lives and in particular help those who can't speak up and need a voice.


Omrane Khuder
Omrane, born and raised in the Canterbury district of Sydney, is an Actor, a Writer and Director. He studied Film, Media, & Creative Writing at the University of Western Sydney and the University of Macquarie. He undertook Performing Arts and Screen and Theatre training under the trusting tutelage of notable Sean O'Riordan. Omrane is currently involved with several independent short films and feature films; one of many feature films is with the notable international best-selling Author Raimond Volpe.
Omrane is extremely enthusiastic about being an Ambassador for the Angel's Hope Anti-Bullying Organisation.
"When I was growing up, I saw Bullying every day. I came from a very tough neighbourhood. I was a sturdy kid, so I was never bullied, and I never bullied anyone, but I had several chances to intervene when someone else was bullied and I didn't take that opportunity. I look back now and believe that I was just as guilty as the bully for just merely standing by and allowing it to happen. I should've done something to make it stop. When I came across Reuben, Chloe, and Angel's Hope, it was imperative that I do something in celebration of their courageous fight against Bullying. Their cause became my way of finally standing up for the ones who couldn't stand up for themselves. I created the film 'I Used to Exist' in their honour and look forward to creating plenty more to raise the necessary awareness of the fact that Bullying must be stopped."