Angels Hope Advisory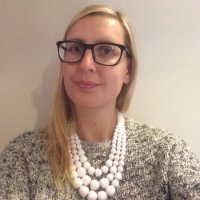 Michelle Gopold - Psychologist
Position: Manager/Clinical Psychologist
Qualification: Master of Clinical Psychology, Clinical Psychology
Bachelor of Arts (B.A.) (Psychology) (Honours), Clinical Psychology
Bachelor of social science (psychology), Media and Psychology

Experience: I have been working in the field of mental health for over 10 years. My specialist experience in personality disorders and trauma has led to an eclectic therapeutic style with a focus on psychodynamic approaches, functional contextualism, the impact of attachment on development and a keen interest in working from a relational perspective.
I have a passion for group work and have been involved in the development of several groups for adults, young people and carers. Some of these are the Wise Choice group program for borderline personality disorder and UR SPACE at headspace Western Melbourne.
I have provided several workshops on personality disorders and Acceptance and Commitment Therapy. Workforce development around setting up psychotherapy groups and supervision groups for specific mental health issues.
I thoroughly enjoy my newer voluntary supervision roles and working towards a change in attitudinal/ societal perspectives around bullying, harassment and abuse Anti-bullying awareness campaigns, clinical support and psychological services with Angels Hope'.
Julia Kantoz - Lawyer
Position: Legal Advisor for Angels Hope – Anti-Bullying
Qualification: BA LLB (Bachelor of Arts and Bachelor of Laws – Majoring in Criminology)
Other: Certificate III in Investigative Services and Certificate III in Legal Business Administration
Other Involvement: State league netball, black belt tae kwon do.

Experience: I experienced bullying mainly throughout College on a cyber space forum. I had bullies creating "anti-Kantzos" Facebook groups, editing my photos in a derogatory manner, public Facebook statuses being posted about me, very personal and sensitive issues being made public to humiliate and hurt me and ongoing harassment trying to create problems in my life. It was coming at me from all angles.
Thankfully, I was strong enough to surpass the bullying and keep going with my life but I can understand (and relate) to other individuals (both children and adults) who struggle to do so and have debilitating effects on their mental and physical health. It breaks my heart and certainly "hits home" when I hear stories about the impacts bullying have had on other people's lives and it's devastating when victims believe there is no way out and turn to destructive means as an outlet, or even a way out (alcohol, drugs or even suicide).
People need to realise that the impacts of bullying are long term; the victims are not just impacted in the moments that they are being bullied. This realisation has not taken place which is evident by the statistics and therefore those that have informed experience and are in positions of power need to take steps not only to educate others but also to implement policies, strategies and laws to diminish, if not eliminate the possibility of bullying taking place.
Education starts at home, but bullying can often take place in the very places that we as individuals spend a lot, if not most of our time (school, work, online) and therefore strategic mechanisms need to be looked at from all angles and by different means: parents, teachers, scholars, law enforcement... People need to care.
The steps are three-fold and each needs to be taken seriously:
1. Education
2. Implementation
3. Punishment
But when rules have been enforced, there needs to be punishment also. This is where our system is lacking.
A great quote is "if people throw stones at you, pick them up and build something" (LeCrae), so here I am. I made the decision to be on the Advisory Board of Angels Hope to make a difference where I can.
Kind regards
Julia Kantzos | Lawyer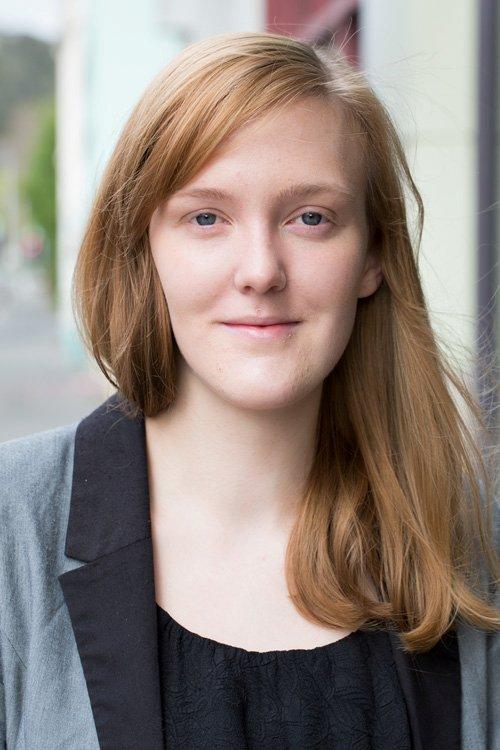 Jessica Leonard
Qualifications: Bachelor of Business, Accounting and Human Resource Management
Graduate Diploma of Chartered Accounting

Experience:
I have been working in accountancy for 6 years, including 2.5 years with the Tasmanian Audit Office. Specialising in audit has given me a strong insight into the financial compliance requirements charities are subject to. As well as bringing my accounting experience, I bring a strong will to help others. I hope to help Angels Hope raise awareness of mental health issues and give a voice to those who have lost theirs.
My interest in mental health issues was sparked during my role as a PASS tutor with the University of Tasmania. Here I saw first-hand the physical and emotional toll that stress can take on an individual. I undertook my Mental Health First Aid Certificate and adapted my approach to my role to include helping students manage their stress and have positive social interactions with one-another. The world is comprised of, and needs, all kinds of different types of people and personalities. I strive to one day see us all learn to accept and understand these differences so that we can lead fulfilling happy lives.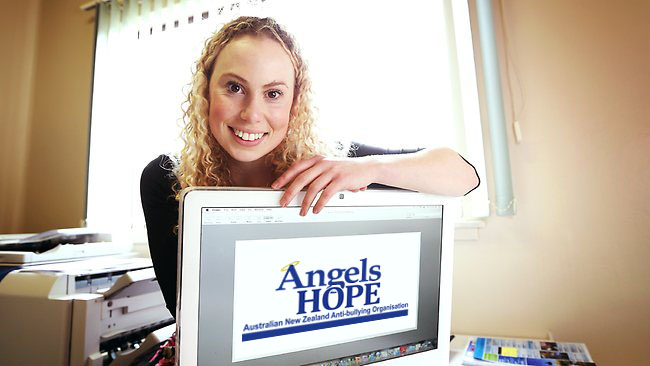 Chloe Cunningham
Chloe was the unfortunate target of bullying from the age 10 to 17 years, through school and in her chosen sport.
Chloe became so critically ill through fear, she was paralysed from the waist down for a six month period. Through her own self-determination, and with the love of her family, she overcame the horrific symptoms which included: tremors and electric shocks. Now wheelchair bound, Chloe had to re-learn to walk and a great deal of mental strength had to to be found within herself to achieve this.
Chloe has become the voice and inspiration to so many people, teenagers and adults alike. Chloe is currently studying Behavioural Science and in her second semester. She will always be the voice for survivors.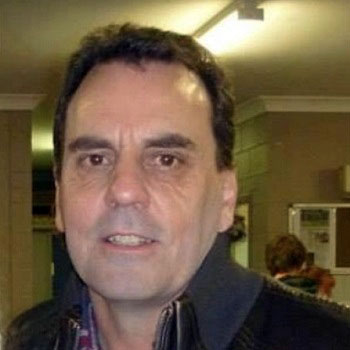 Reuben Cunningham
Reuben and his immediate family saw first hand the devastating effects on a young person's psychological and physical well-being.
Reuben, as an individual, decided that nationally something needed to be done to get awareness about the horrific number of suicides that are directly related to, or have some form of bullying involvement. This also includes mental health conditions because of bullying.
His main aim in forming this charity was to save lives and in particular help those who can't speak up and need a voice.



Omrane Khuder
Omrane, born and raised in the Canterbury district of Sydney, is an Actor, a Writer and Director. He studied Film, Media, & Creative Writing at the University of Western Sydney and the University of Macquarie. He undertook Performing Arts and Screen and Theatre training under the trusting tutelage of notable Sean O'Riordan. Omrane is currently involved with several independent short films and feature films; one of many feature films is with the notable international best-selling Author Raimond Volpe.
Omrane is extremely enthusiastic about being an Ambassador for the Angel's Hope Anti-Bullying Organisation.
"When I was growing up, I saw Bullying every day. I came from a very tough neighbourhood. I was a sturdy kid, so I was never bullied, and I never bullied anyone, but I had several chances to intervene when someone else was bullied and I didn't take that opportunity. I look back now and believe that I was just as guilty as the bully for just merely standing by and allowing it to happen. I should've done something to make it stop. When I came across Reuben, Chloe, and Angel's Hope, it was imperative that I do something in celebration of their courageous fight against Bullying. Their cause became my way of finally standing up for the ones who couldn't stand up for themselves. I created the film 'I Used to Exist' in their honour and look forward to creating plenty more to raise the necessary awareness of the fact that Bullying must be stopped."